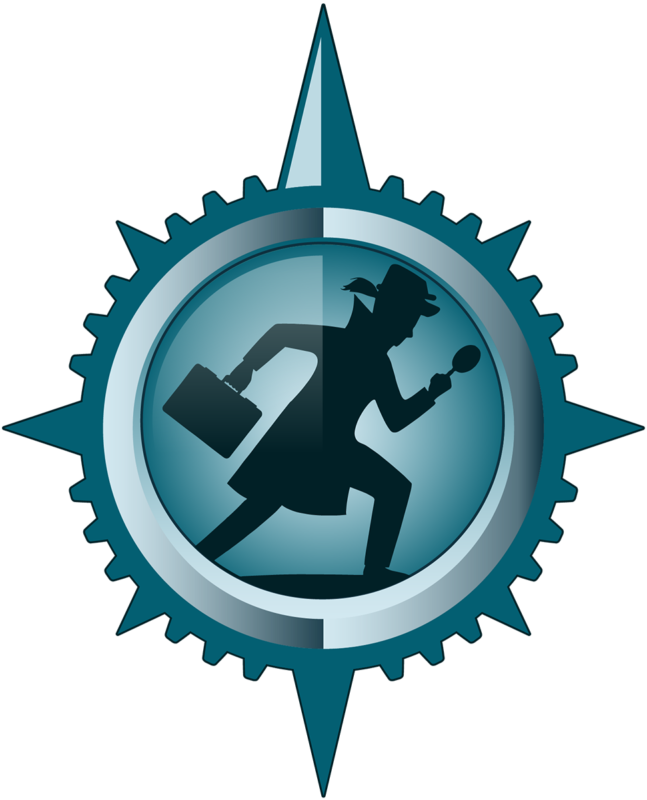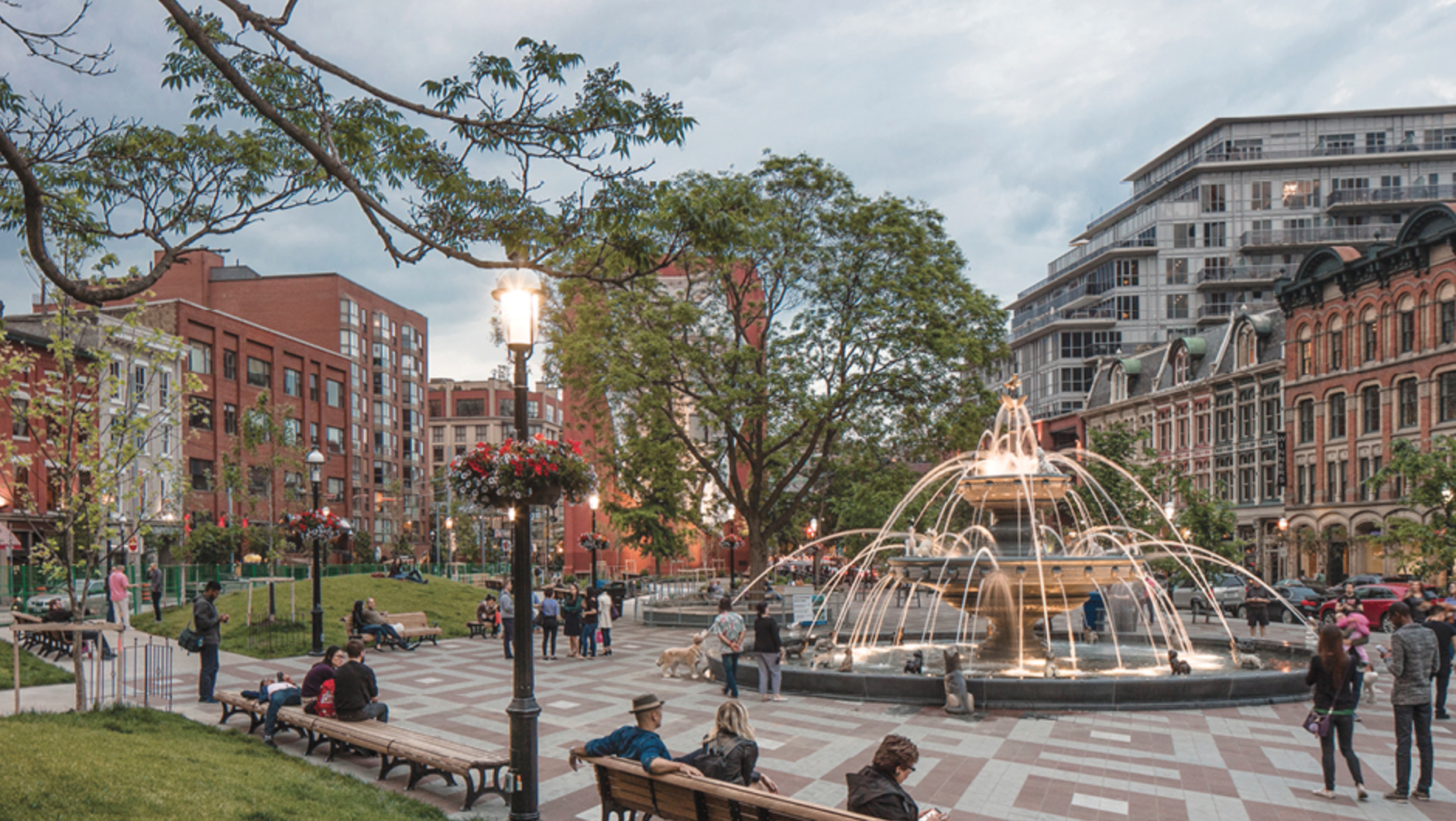 Born in the 1700's in Bavaria, he was a spy who lived in Croatia, Germany, Poland and Hungary. His next chapter took him to Florence where he painted miniatures of royalty and hung out with Goethe. If you believe his diary, in the 1760s he hid in disguise in a Turkish harem and was captured by Hungarian bandits. What we know with 100% certainty is that he moved to Upper Canada, and helped establish the exotic outpost now called Markham.
Who is he? The answer is on our Secrets of St Lawrence scavenger hunt where you will track down a park that bears his name and contains a sculpture of him with his wife and children.
Answer:  William Berczy
Named after him, Berczy Park is on Front Street and is now famous for its charming fountain surrounded by dog sculptures.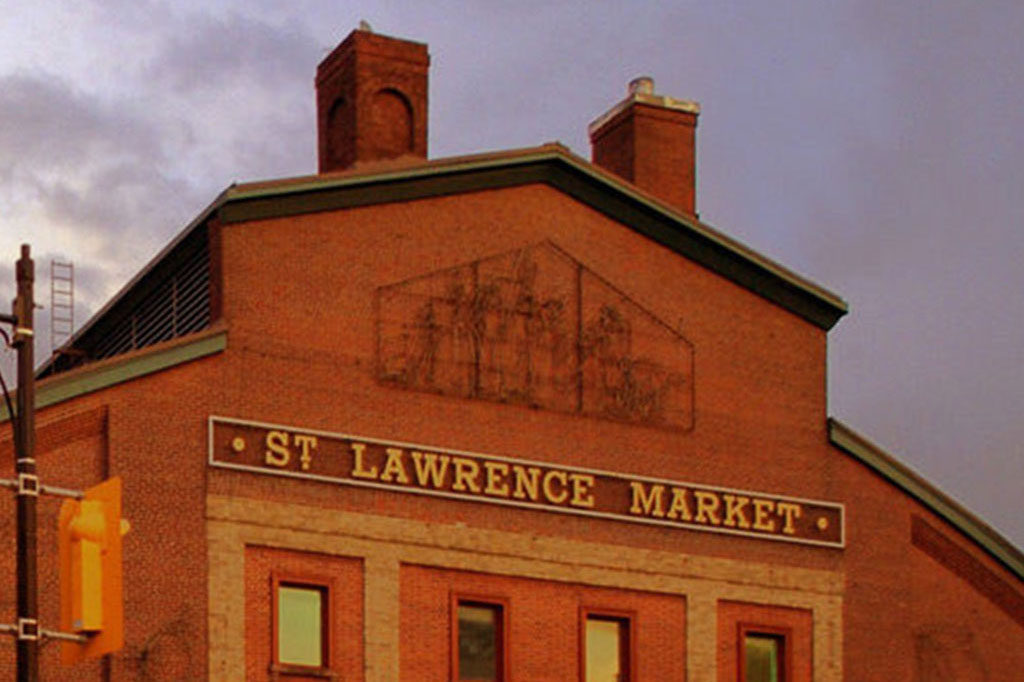 Secrets of St Lawrence
(Old Toronto)
Discover the roots of Toronto in and around the St. Lawrence Market neighbourhood, with stops at a park dedicated to a notorious spy, Toronto's first post office, a grand vaudeville theatre and more! Experience Old Toronto's veiled past as you unearth the tales of its unsung heroes, rebels and stars.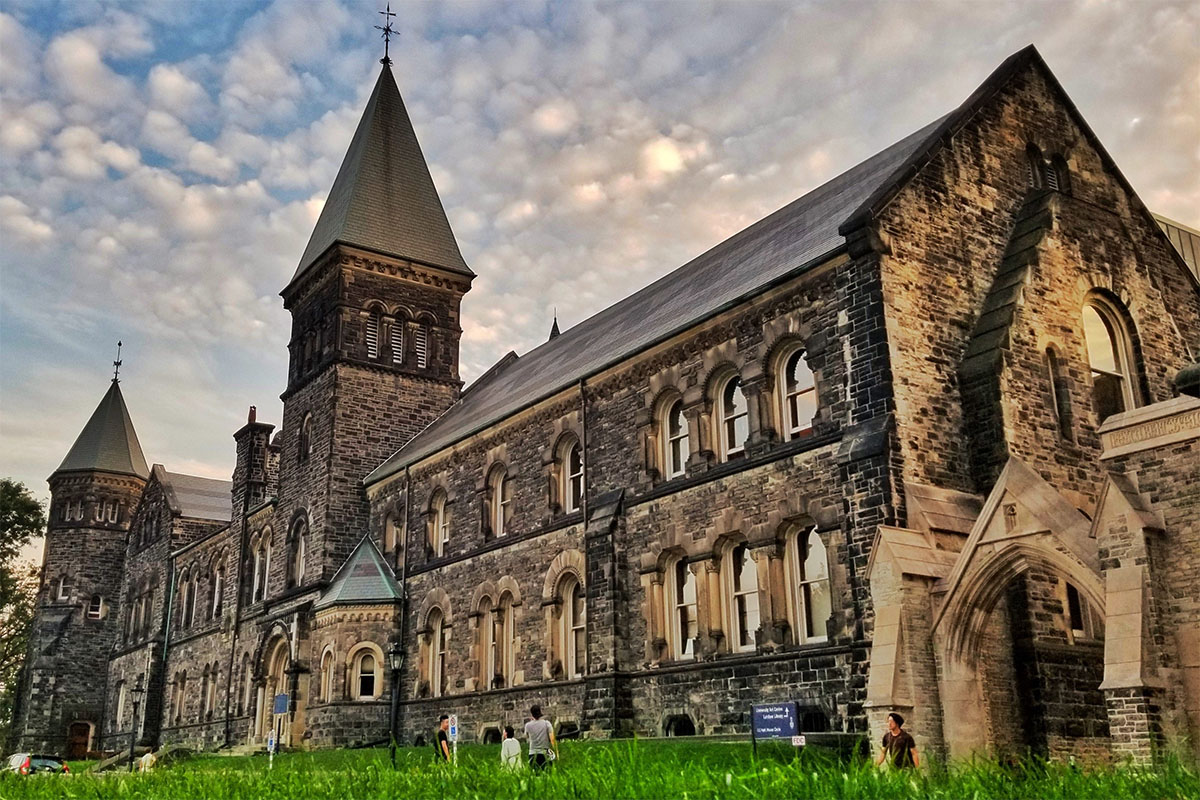 Discover Hidden Toronto
(Yorkville & Queens Park)
Toronto has many tales hiding in plain sight! Explore the stomping grounds of famous Canadians who helped abolish slavery, created the hippie counterculture of the 1960s, and invented peacekeeping. Discover a hidden river, a miniature Victorian mansion, and learn why Toronto is called "Hogtown". Journey from the Royal Ontario Museum, through the gothic, ivy‑covered arches of the University of Toronto, to Queens Park, past the mansions of Toronto's early families, and into star‑studded Yorkville.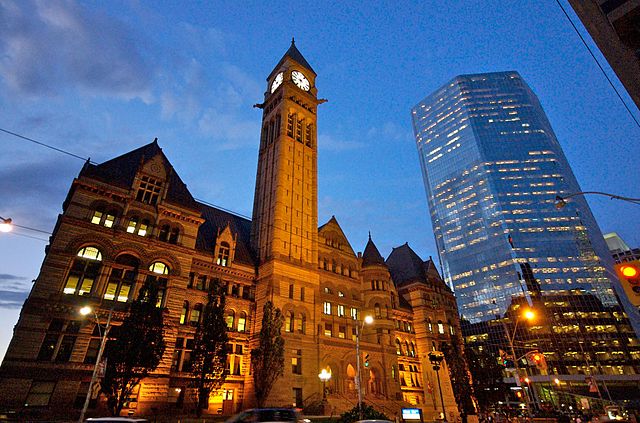 Highlights of Toronto
(Financial District)
Will you find the home of 40,000 live bees, an urban oasis, an ancient labrynth? Blaze your own unique path through the heart of Toronto's downtown, from the True North's version of Time Square to the busiest station in Canada. Your team gets a long list of clues hidden across the central core of Hog Town, and it's up to you to plan well so you can gather all the answers before time runs out!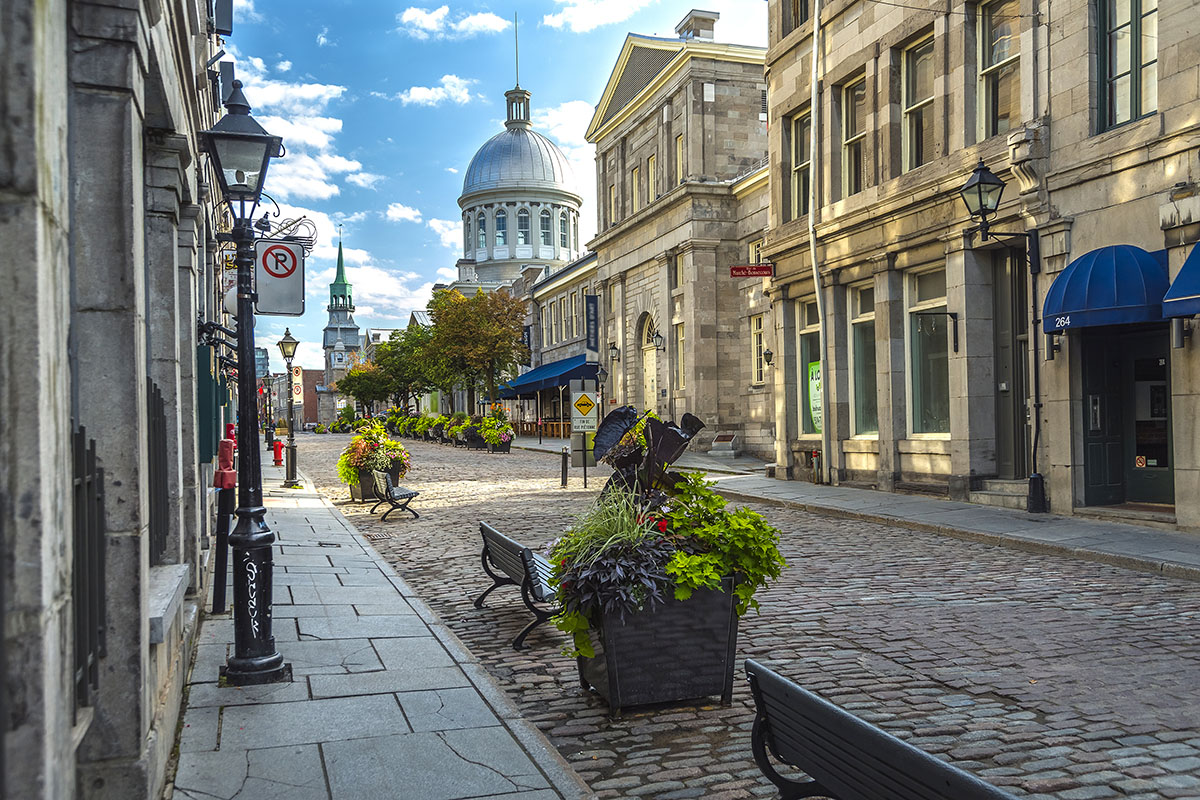 Secrets of The Old Port
(Old Montreal)
Discover the beautiful cobblestone streets and watch the storied stone walls come alive in historic Old Montreal. In this scavenger hunt, teams track down secluded courtyards, traitor's quarters, a hidden river, surprising trailblazers and more, all while unraveling the tales of the First Nations, French and English peoples who shaped the city you see today.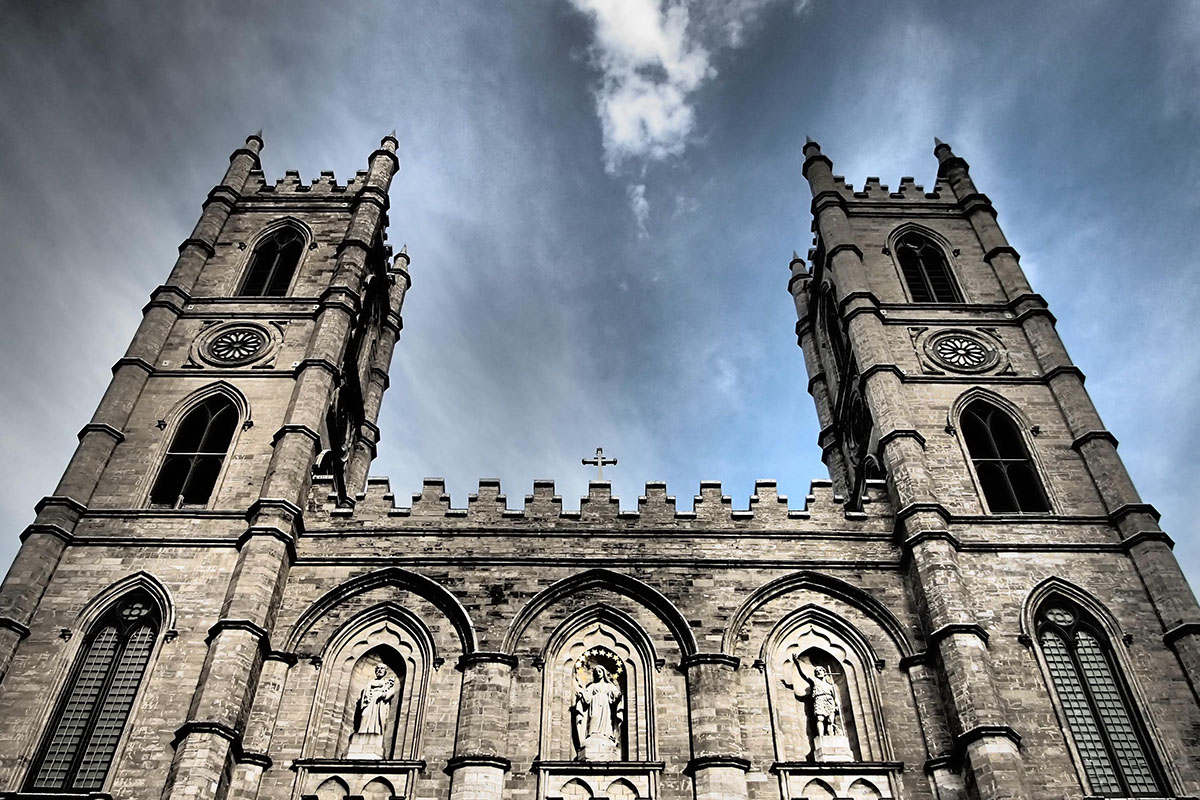 Speakeasies and Scandals
(Prohibition-themed hunt)
In the Roaring Twenties, Montreal revelled in burlesque, free-flowing booze, and scandalous crimes. Now it's your turn to uncover salacious tales of the past, track down daring destinations, and complete 1920s-themed challenges as your team explores the bustling streets of historic Montreal.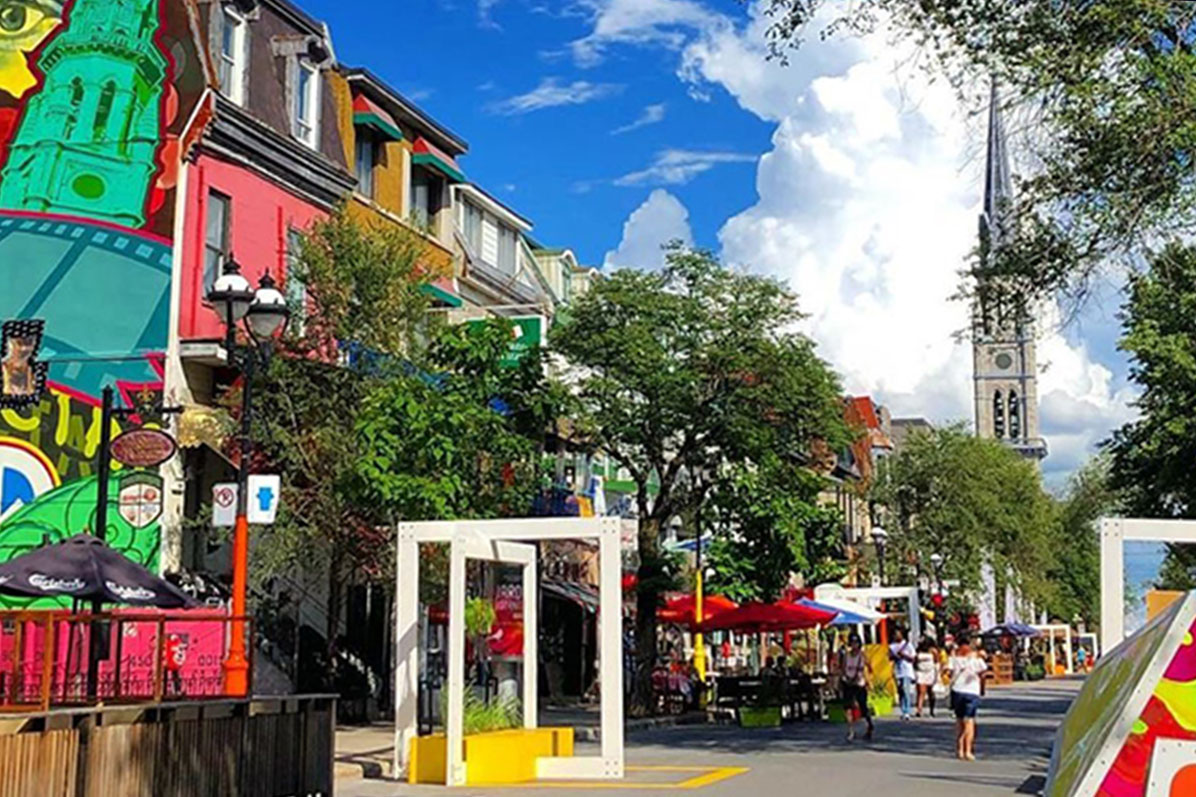 Montreal in Colour
(Plateau and Street Art)
Immerse yourself in the rich blend of art, history and culture of the Plateau. Working in teams, players explore bohemian pedestrian-only avenues, sweeping parks and leafy laneways where four centuries of architecture meld with world class murals and street art. This art-centric hunt will have your team thinking off-the-wall, and capturing memories with creative photo and video challenges.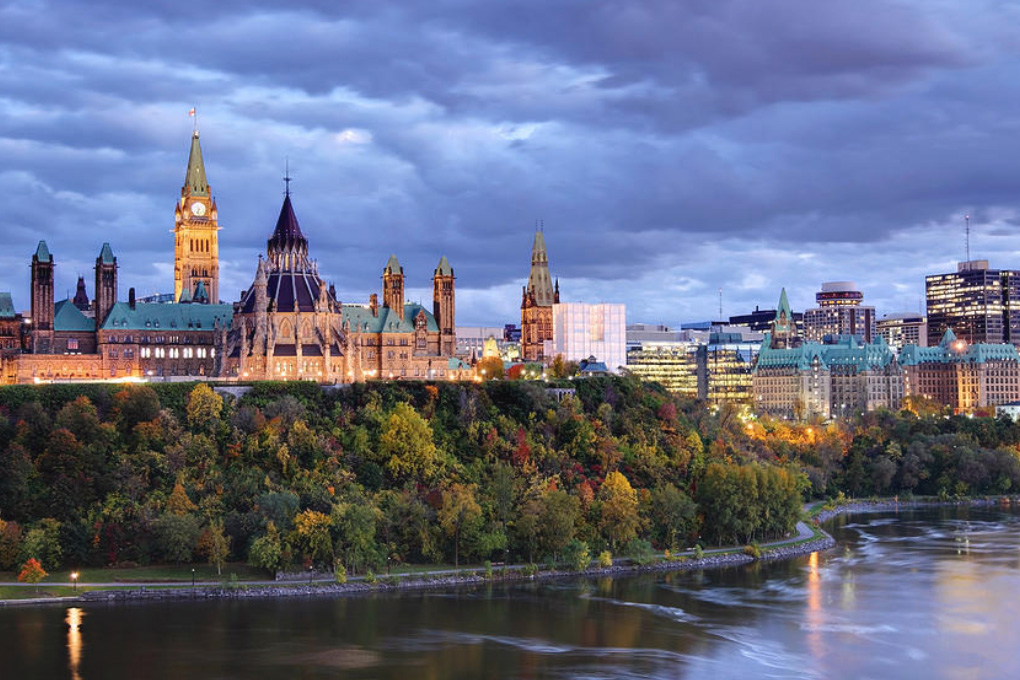 There's more to Parliament Hill than CPAC. Hustle takes you over the hill and through downtown Ottawa, tracking down historic morsels and testing your wits and teamwork. Which Prime Minister's roommate is immortalized in stone as an Arthurian knight? Which political figure had the shortest commute? Which explorer holds his compass upside down? Knowledge of mainstream Canadian politics will NOT help you here — in fact, it may even be a hindrance!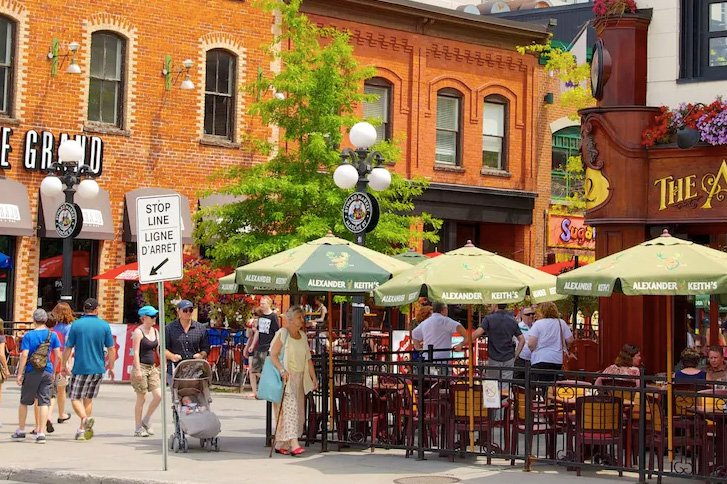 Beavertails and Bytown Scavenger&nbspHunt
From the Fathers of Confederation to the Big Daddys of Bytown, paddle your beavertail around the Byward Market. In this team-building scavenger hunt, players work in teams to track down locations and answer tricky questions that can only be answered on the spot — no Googling. In addition, creative photo and video missions designed to bring out the teamwork — and the competition — challenges teams to up their score along the way.